U.S. House of Representative, Rob Wittman, of Virginia's First District visited BNNT, LLC on August 24th for a firsthand look at our production factory and R&D activities on the Virginia Peninsula.
Also present were representatives of NASA Langley Research Center (LaRC), National Institute of Aerospace, Jefferson Lab, the City of Newport News Economic Development Authority, and the BNNT, LLC board.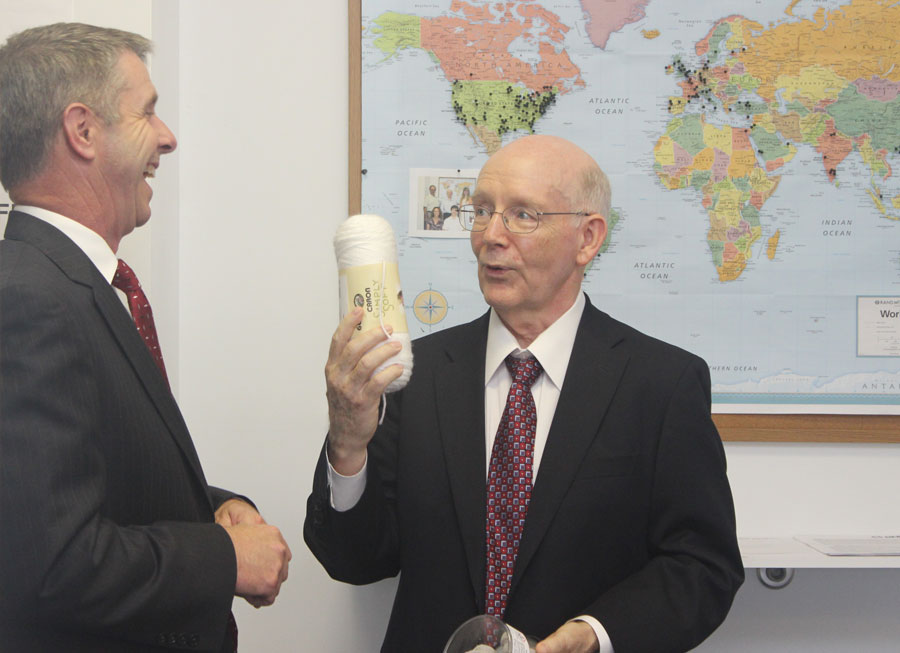 Roy Whitney, President & CEO, explains high performance fibers in front of our distribution map, using a handy prop from our sewing kit.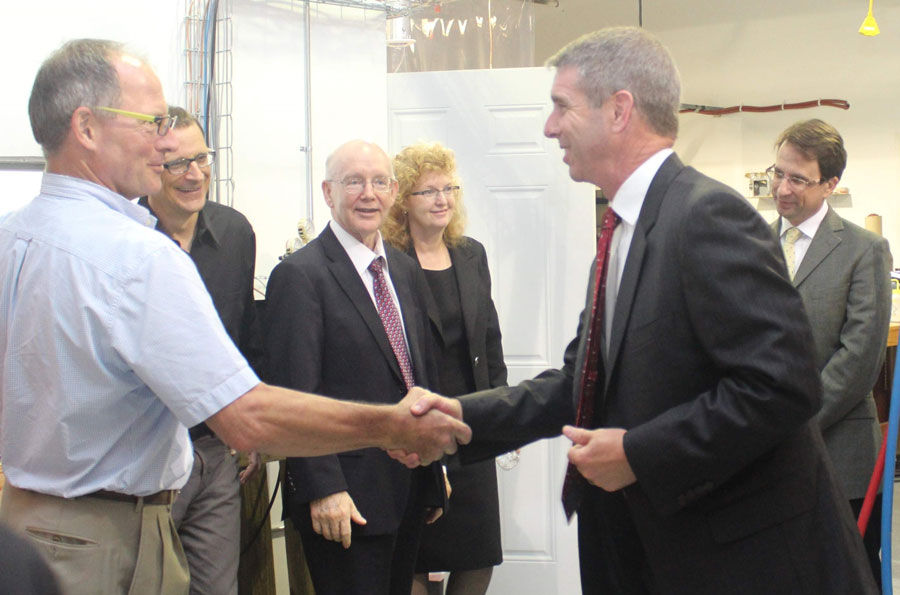 Here he greets the founders of the company while Catharine Fay of NASA LaRC and Doug Stanley of the National Institute of Aerospace look on.